Valentine's day is coming soon…
I love this post. Amazing photo!
Tuesday 14th February 2012 … so spending some days in Paris you may pass by the Pont des Arts and attach your personalized love padlock to the fence. It will be a Fab and romantic idea … then do not forget to throw the key in the Seine !!!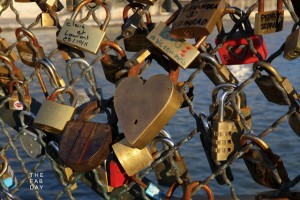 http://thefabday.blogspot.com/2012/02/paris-pont-des-arts-love-padlocks.html